A culture of cultures
Saturday 28th October
Food Cultures: how and why to ferment
On Saturday, I went to the beautiful Newton Walled Garden, along with a few others from the Gastronomy course, to take part in a fermentation class run by Food: Beyond the Plate. As well as teaching us hands-on skills, MSc Gastronomy lecturer, Charlotte Maberly, and alumnus, Will Bain, discussed the history and current trends surrounding fermentation. We spoke about the surprising amount of foods that are fermented, from wine and beer to cheese and yoghurt, and from bread and vinegar to coffee and chocolate.
Humans have been fermenting for at least 9000 years, and the first known fermented food was mead, most likely a happy accident involving some water getting into a container of honey. This sweet, alcoholic drink was seen to be a gift from the Gods. Since then, fermentation practices have evolved along with different cultures, for example in Japan, where there is a long history of fermenting rice.
Other than making alcohol, fermentation has been used as a means of preservation. Now, it is being promoted for its health benefits, particularly to our gut microbiome. In a world where health and safety has gone mad, in which much of our food is produced industrially, the fermentation revival, with its focus on increasing the variety of bacteria in our bodies, is in some ways a form of food activism. It is a reaction against pasteurisation and the standardisation of food. It's messy, smelly and creates variation in the finished product.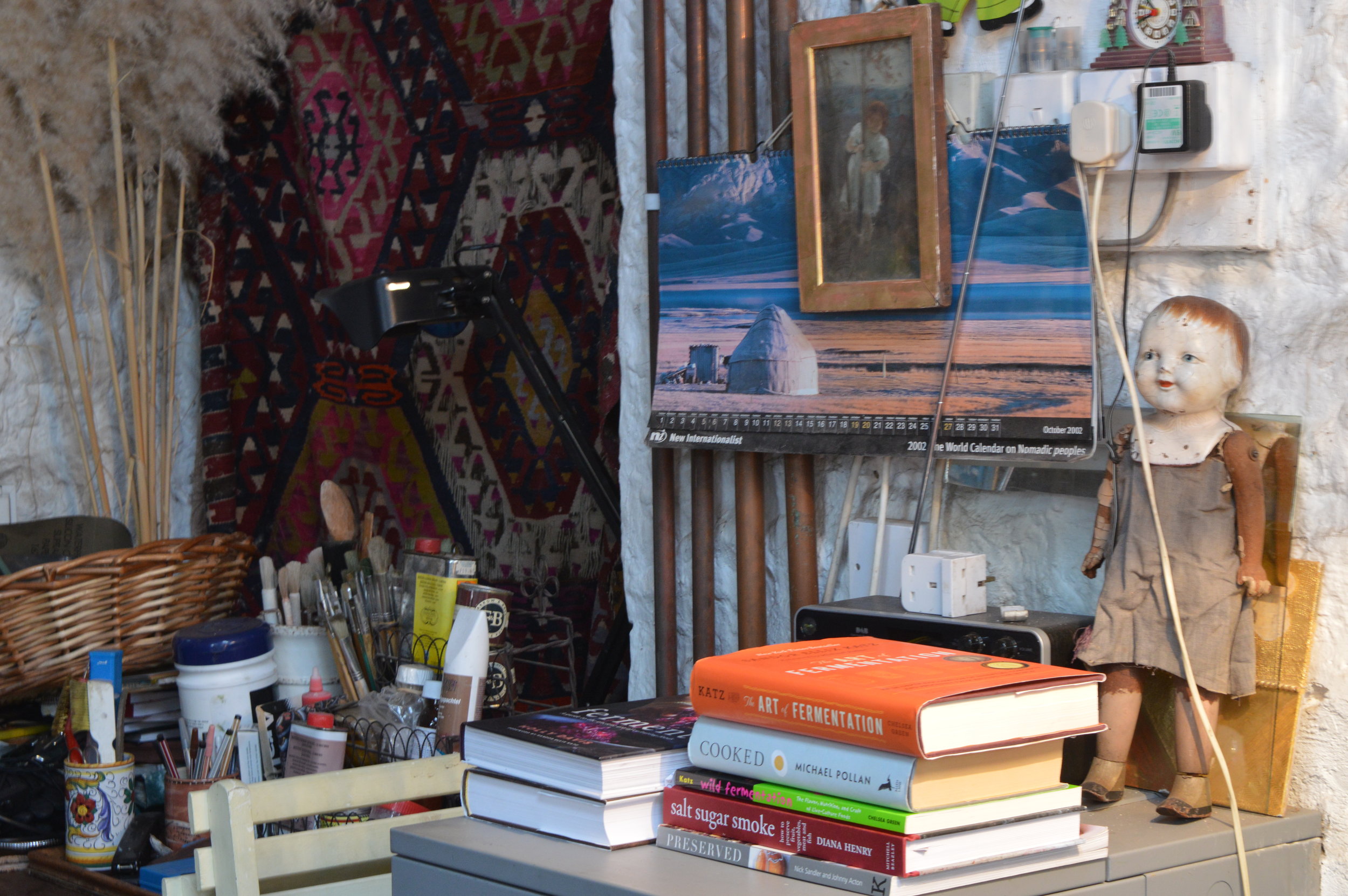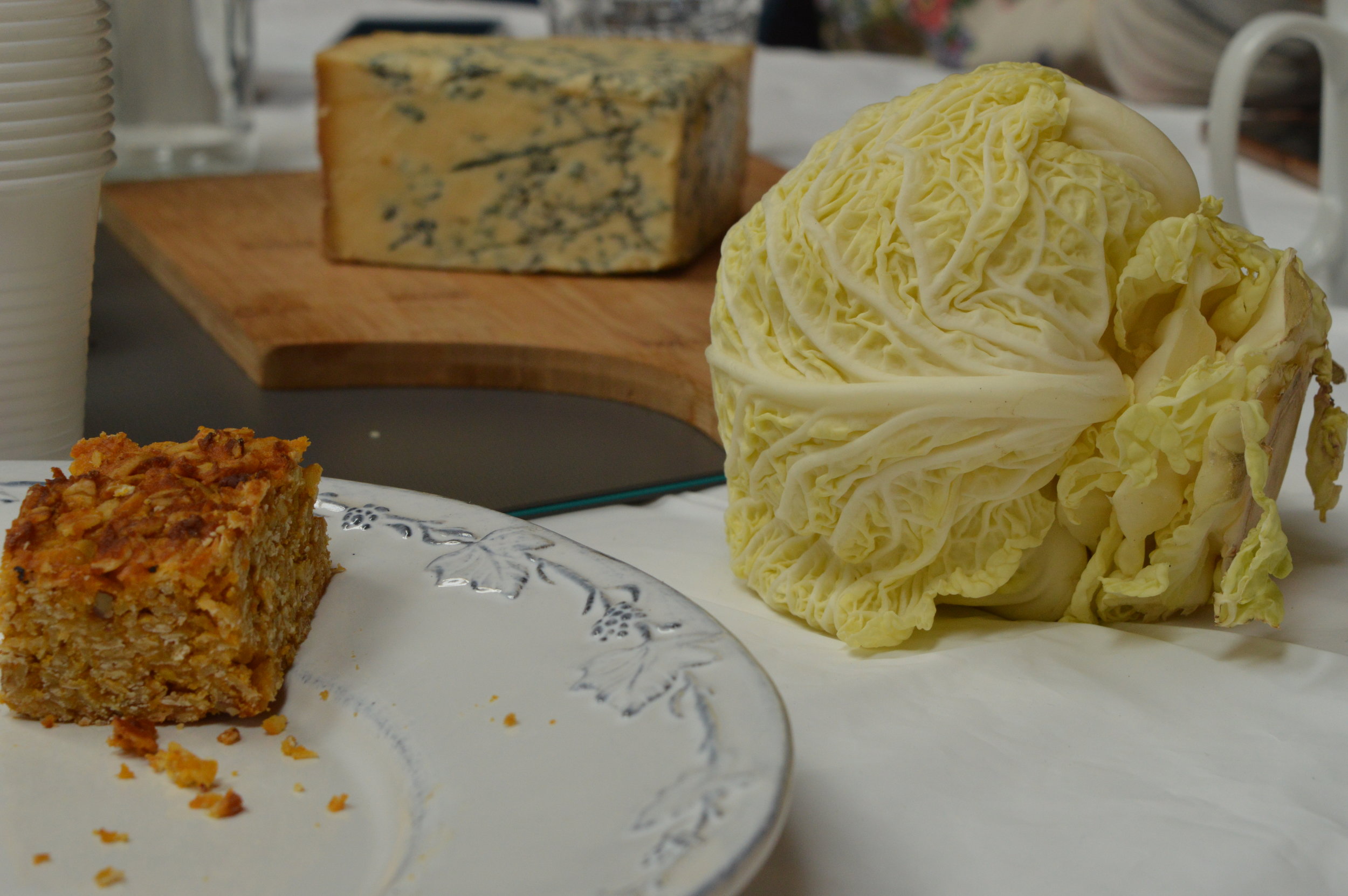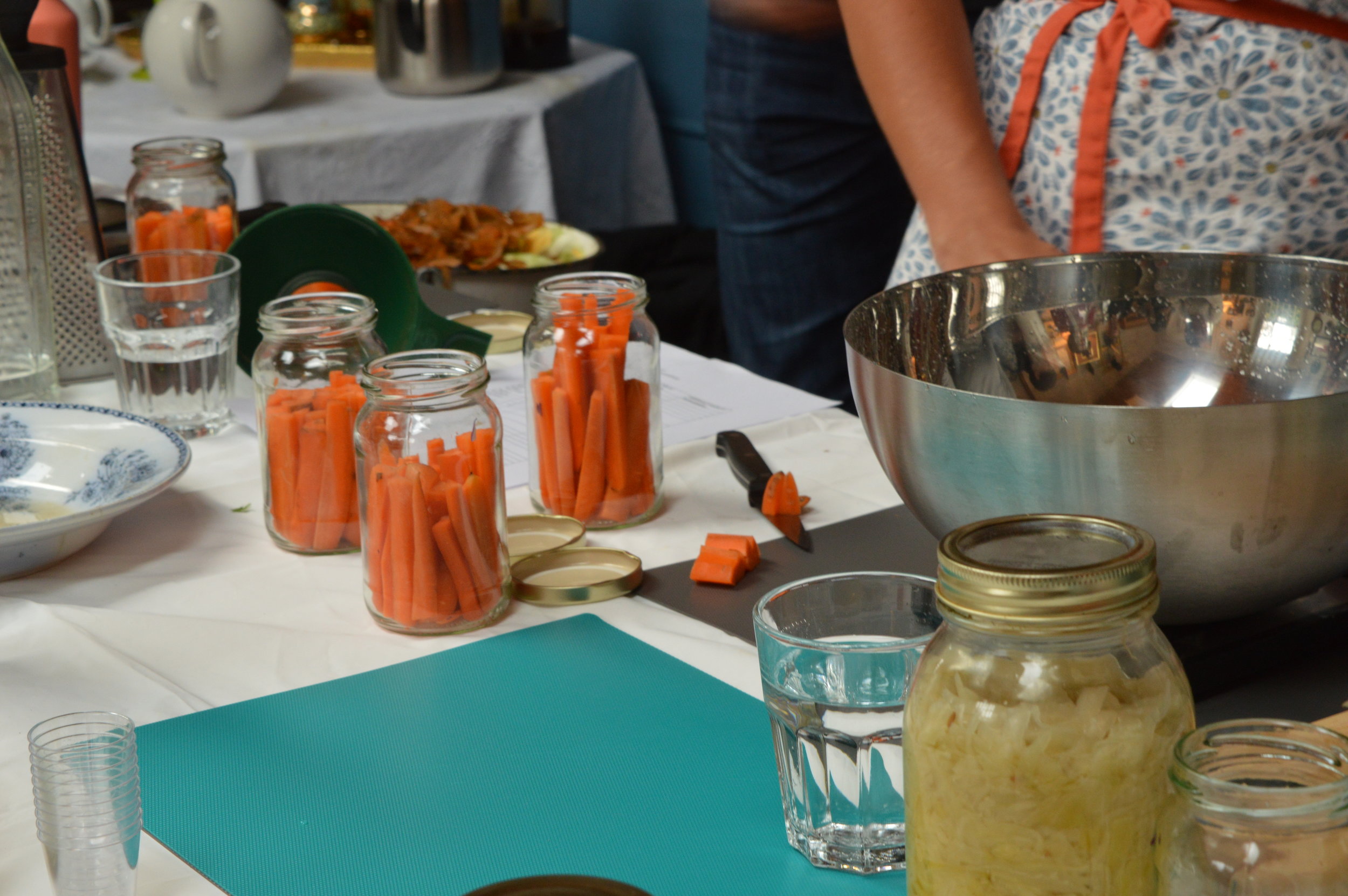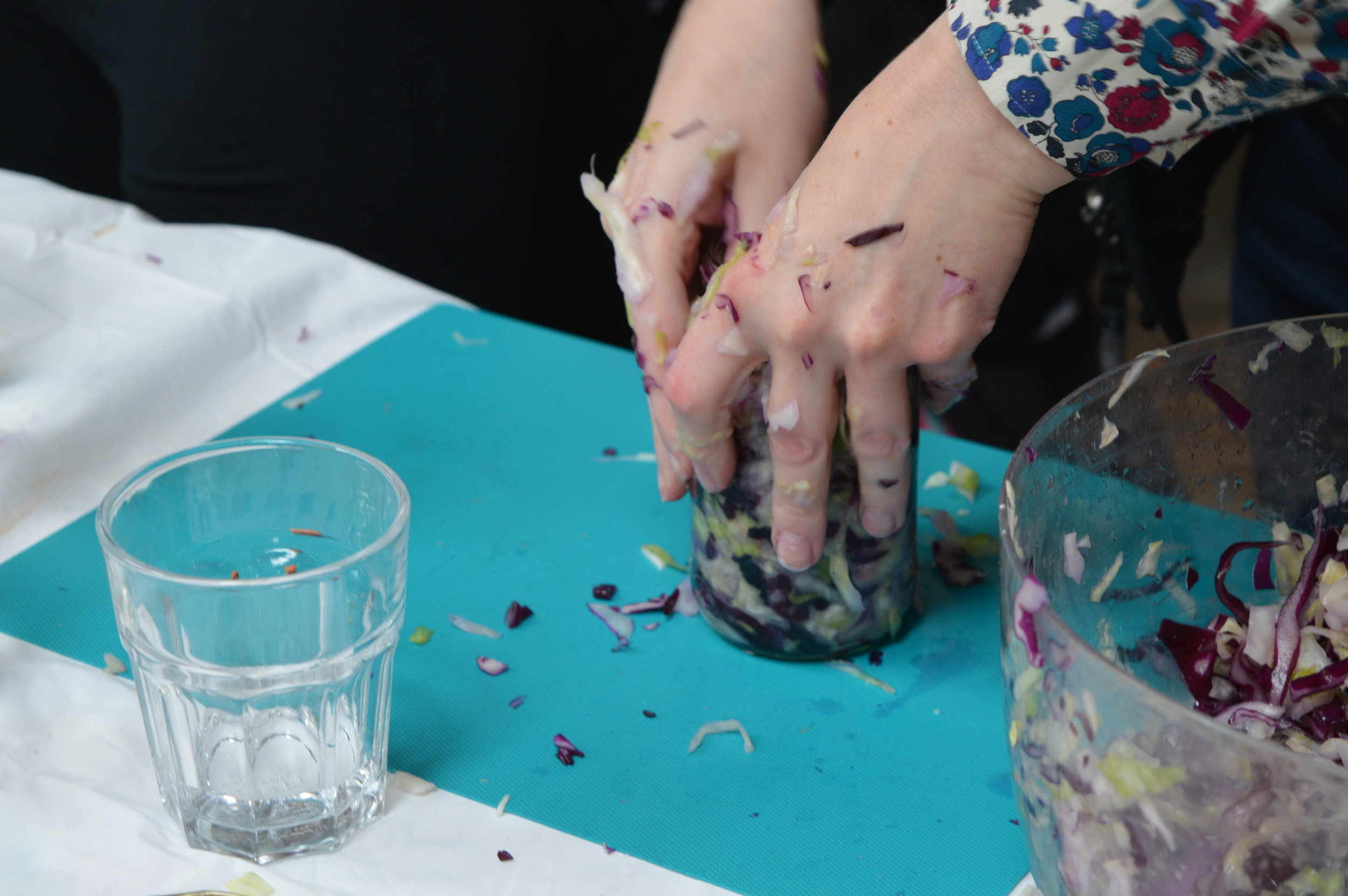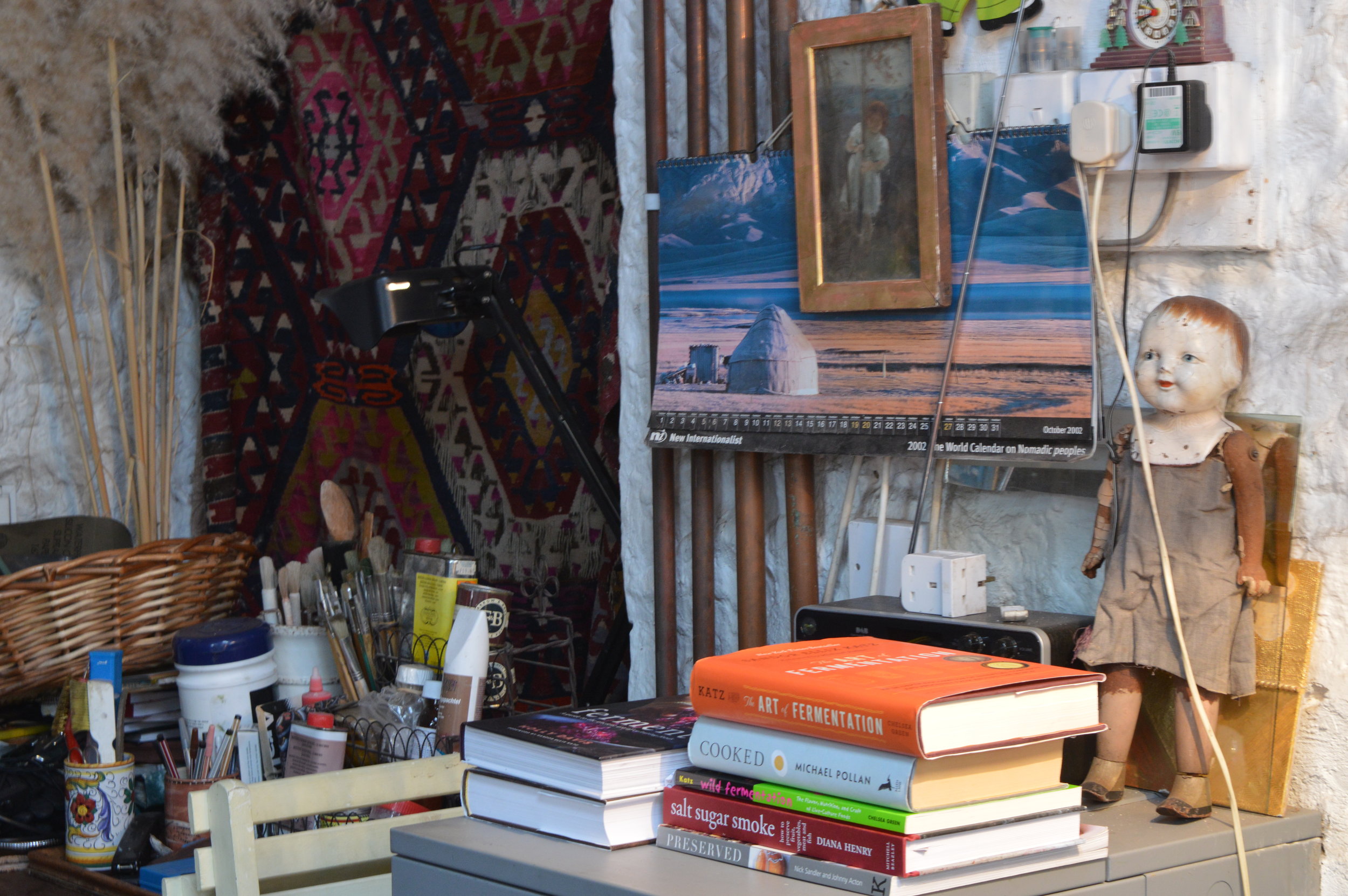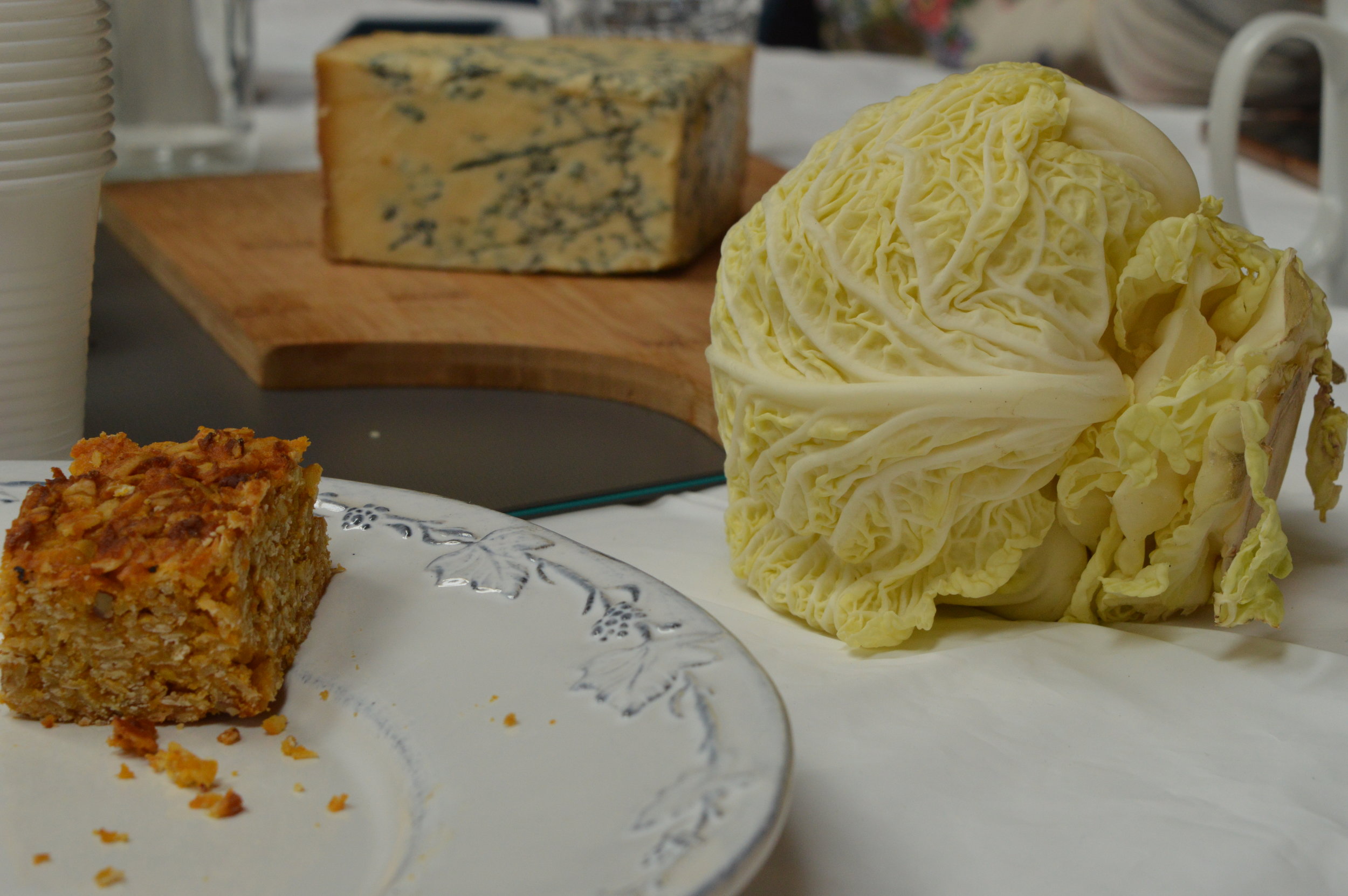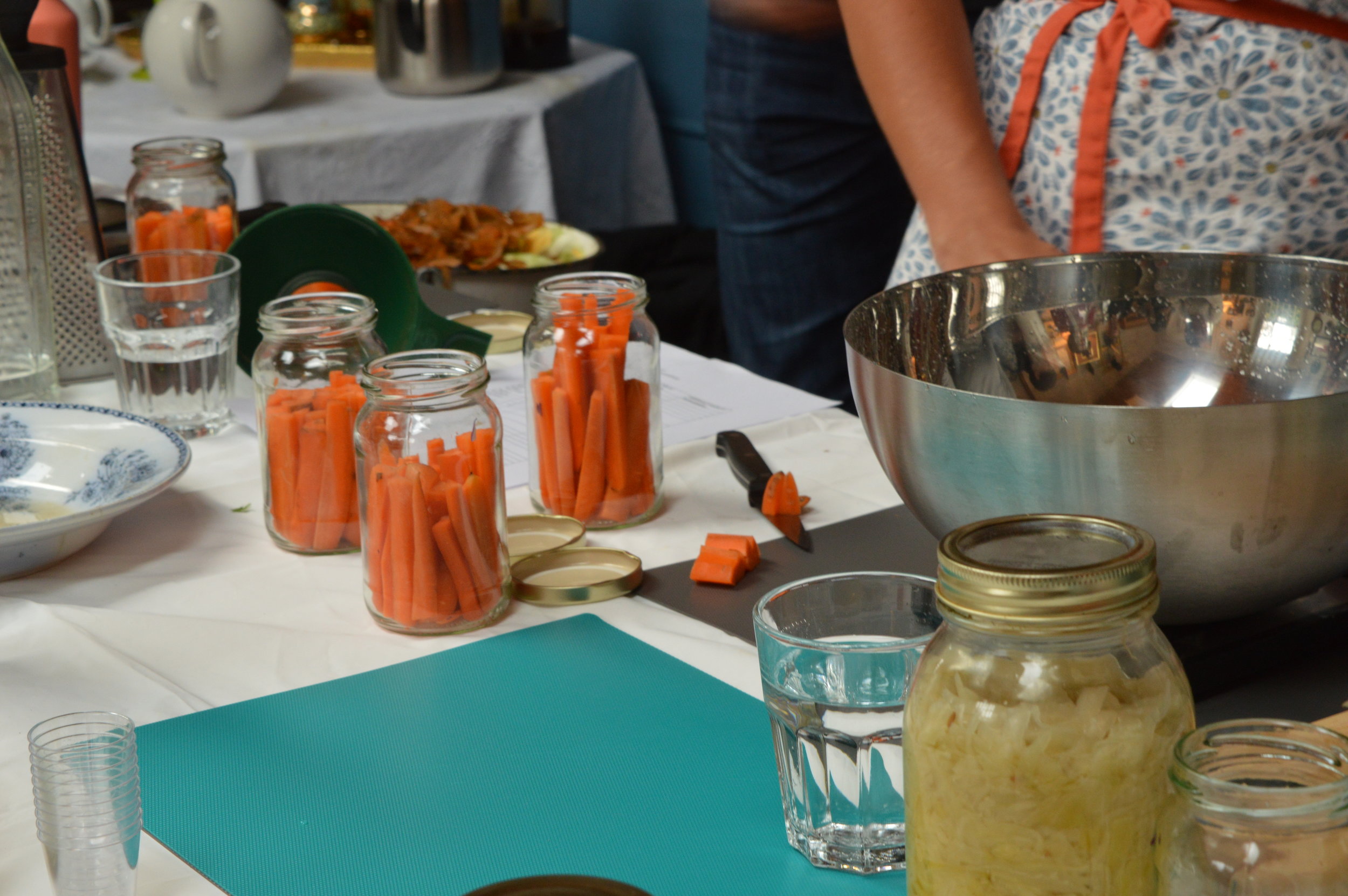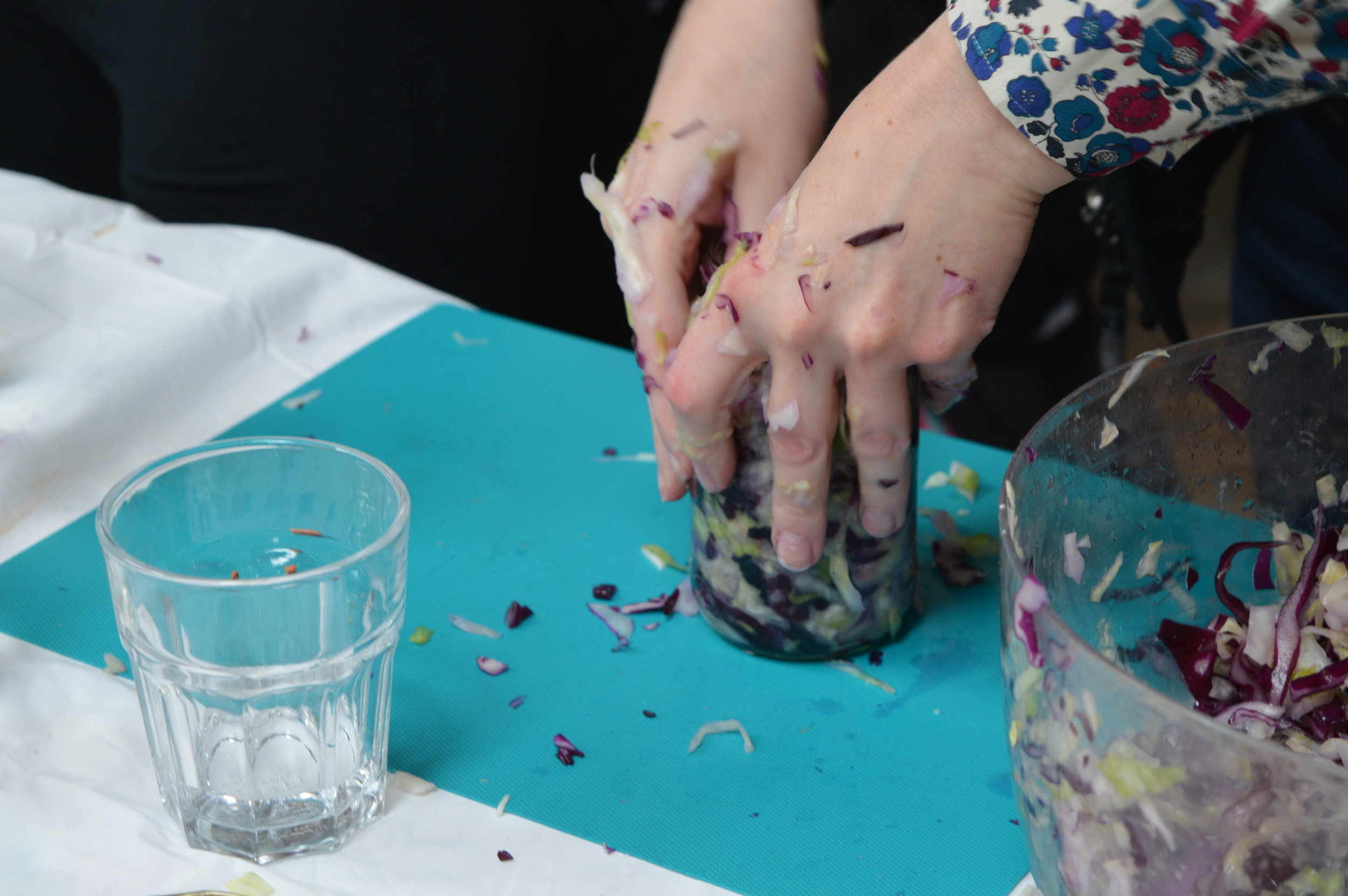 In groups, we made sauerkraut, pickled carrots, and grated vegetables. My group roughly chopped some cabbage, sprinkled on some salt, and worked the vegetables with our hands to release the purple liquid and break down the cabbage. We then packed the cabbage and its juices into jars to take home, to leave for as long as we felt necessary to achieve our ideal taste.
We also had a good explore of the walled garden, and Mary, who owns the property, spoke to us about her compost heap. She adds a huge variety of material to the compost for a diversity of nutrients and microbes, and to create texture. The compost is to the soil what fermented foods are to our gut.
The session was followed by a spectacular lunch featuring many fermented foods, and a discussion about what we had learned.
This class and many others are offered by Food: Beyond the Plate via their Facebook page.
Monday 30th October
Women are Cooks, Men are Chefs: gender and food
Today, we tackled the enormous and complex topic of gender and food. Beginning with a talk about gender theory, we discussed the difference between sex (biological) and gender (sociological) and considered how women are treated in the food industry. Historically, women have been the cooks in the house, providing for the family while men have been working. However, when cooking became a profession, it was deemed inappropriate for women to do this work in public, so men moved into the kitchens. Chef de cuisine is translated as 'head of the kitchen', and this is how men became known, with women remaining simply as home cooks. Even now, it is often women that do the meal planning, shopping and cooking in the family, and there are still far fewer women working in professional kitchens than men.
Women are also hugely underrepresented in agriculture. According to the UN's Food and Agriculture Organisation (FAO), 43 percent of the agricultural workforce in developing countries is made up of women. Often, these women are unpaid and work longer hours than men, on top of looking after their children. The FAO are now trying to assure that women have access to education in agriculture, and are better represented in decision-making roles.
In the afternoon, Christine Knight, Senior Research Fellow at the University of Edinburgh, spoke to us about her investigation into representations of Scottish foods and identity in British 'travelogue' cooking shows. In these programmes, British presenters travel around the UK, interacting with communities and cooking 'local' dishes. Two shows that Christine had researched were A Cook on the Wild Side, featuring a very youthful-looking Hugh Fearnley-Whittingstall, and Jamie's Great Britain, presented by Jamie Oliver. In the final episodes of both series, the cooks had travelled to Scotland, Hugh to the northwest coast and Jamie to Glasgow. Christine spoke to us about the ways in which Scottish-ness is portrayed, and how the chefs present themselves, with Hugh distancing himself from the elite by foraging with the locals, and Jamie acting as the authority on British food by teaching the locals how to make 'traditional' Scottish food.
Tuesday 31st October
People, Plants and Botanicals
Tuesday morning was spent manically scribbling about soil and biodiversity in a two-hour science exam, after which we were treated to an afternoon of botanicals back at Newton Walled Garden. Medical herbalist and educator, Anna Canning, took us on a foraging walk around the garden, pointing out common plants that can be used for both food and medicine. Anna said that her interest in learning more about plants was sparked by periods spent living abroad as a freelance translator, during which time she realised how much local plant knowledge people have in other countries, compared to in the UK. Having worked as a medical herbalist, Anna now teaches courses so that students can build up some self-care skills by knowing what is out there to be foraged for health purposes, rather than being sucked in by the industries encouraging us to spend vast amounts of money on unnecessary 'superfoods' and supplements.
Plants produce chemicals in order to reproduce or to defend themselves, and human beings harness these properties for their own benefit. For example, nettles can be used to relieve the symptoms of osteoarthritis, as the chemicals produced by the plant when it is rubbed on the skin diffuse through the circulatory system and trigger the immune system so that the skin irritation overrides the pain of the osteoarthritis. Anna told us that the Romans brought over their own nettles for urtication (flogging with nettles) and even now, large patches of nettles can be found around Roman sites. As well as containing histamines, nettles are also antihistamines, and can be taken from early in the year to build up a resistance to hay fever. Nettles can also be used to make cloth, a practice which has recently been revived. The saying "to grasp the nettle" comes from the act of boldly grabbing the leaves of the nettle plant in order to pick them and not be stung.
After finding out more fascinating facts about other common plants, and enjoying a fabulous lunch, we learned about the ways in which soluble compounds can be extracted from the plant material to be used as food or in medicines. This can be done by processes such as infusion, maceration, tincturing and distillation. We then began a hands-on session to make a hawthorn tincture and elderberry balsamic.